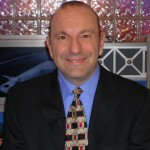 Paul Schienberg, Ph.D. is a psychologist with a multidisciplinary practice in the fields of forensic, clinical and organizational psychology.  His unique approach to empower patients to better understand and change their thoughts and behavior has been adopted in a range of areas — from top corporate executives looking to improve the efficiency and management of their organizations to drug and alcohol abuse counselors treating addiction problems.  With a caring, calm and objective demeanor, Paul is frequently called on by national media, including Court TV and CNN Headline News, to provide analysis that balances the often misinformed perceptions of mental health issues. Over the last several years, Dr. Schienberg has developed a stellar reputation in the field of sports psychology and has assisted individual athletes to improve the mental aspects of their game as well as apply his expertise in group dynamics to improve a team's performance.  In addition, he is the proud publisher of a leading on-line magazine in sports psychology, www.psychedonline.com. A graduate of the California School of Professional Psychology, during the past twenty-five years, Dr. Schienberg has accumulated expertise in teaching organizational and clinical psychology at The Mount Sinai Medical Center, The New School University and Redlands University in Southern California.
EXPERTISE:
Sport Psychology: Publishes a leading on-line magazine (www.psychedonline.com) in the field of sport psychology. The publication translates scientific information into articles that are easily understood and useful to amateur and professional athletes; also, there are interviews with major figures in the field of sports on the mental aspects of improving athletic performance; responds to letters asking questions about  readers' concerns as they relate to the field of sport psychology; and contains reviews of books in the field. He consults with professional and amateur athletes, adults and children, coaches, parents and management.
Forensic Psychology: Trained at UCLA/NPI's division of forensic psychology; provides written and oral reports on and litigation and criminal matters for defense attorneys, the prosecution and judges; provide expert witness testimony, voire dire consultation, consult to the New York Bar Association on lawyers' abilities to professionally handle job responsibilities and comment on jury selection, death penalty, child abuse, motivation to commit crimes, witness testimony, etc.
Clinical Psychology: Provide individual, couple and group treatment for people who struggle with substance abuse, PTSD, personality disorders, and relationships at home and in the work place.
Organizational Psychology: Works with high, mid-level executives, teams building, corporate culture, employee morale, and hiring decisions.
MEDIA CREDITS:
Court TV: Currently appears regularly on "Closing Arguments" with Nancy Grace and "Trial Heat" hosted by Lisa Bloom and Vinnie Politano providing forensic psychology expertise on criminal cases (California vs. Michael Jackson, Robert Blake Civil Suit, etc.)
CNN: Provide forensic psychology expert reactions to criminal cases covered on the Nancy Grace Show.
WNYC: Appear on radio call-in talk show "New York Talking".
HBO Real Sports: Provide psychological consultation to episode called "Johnny Tapia: Me Vita Loca."
GOLFING MAGAZINE: Currently writes regular column, "Ask Dr. Schienberg", answering readers' questions on improving the mental aspects of their golf game.
WATERSKYING: "Are You A Sky Addict", Fall 2005, by Chris Tauber. Provide psychological criteria to assess whether skiers have a healthy passion or an addictive relationship to this sport.
KITEBOARDING: "Is This Sick or Sick", April/May 2005. Writer Chris Tauber. Psychological profile on Robby Nasch.
WINDSURFING: "Secrets of the Cult", July 2005, Researched hidden rituals, mysterious initiations, and obscure symbols – and found the soul of the sport.
WLIE RADIO: 2005 – 2006, Regular spot covering golf and sport psychology.
PROFESSIONAL MISSION:
By combining my treatment, research and teaching experiences in applied psychology with the use of print, internet and broadcast media, I communicate helpful knowledge and expertise in this field to the fullest range of people in an informative and entertaining style.
TESTIMONIALS: Click here
ACADEMIC CREDENTIALS:
Clinical Instructor at Mount Sinai Medical Center from 1993 – 2002.
Instructor at Eastern Group Psychotherapy Association from 2004 -2006.
Contract Instructor at The New School from 1995 – 2002.
Instructor at Redlands University, CA.
PhD, California School of Professional Psychology in Clinical Psychology
MA, The New School, in Personality and Social Psychology
BA, Queens College, CUNY
PROFESSIONAL ASSOCIATIONS:
American Psychological Association
Eastern Group Psychotherapy Association
American Association of Applied Sports Psychology
On Line News Association
Magazine Publishers of America